2017 TOUR DATES!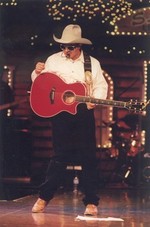 Here we go again!!! 2017 -- Gosh! We can't believe how fast time passes!
2016 gave us a bunch more adventures and many new friends! We are so greatful for everyone coming to see us and support us! We've traveled all over the world now, and we remain in awe of the fans and all the shows! Each year the reach of our tours gets bigger and the shows get better -- all because of YOU, our friends and fans!
Check back often to see when we'll be in a city near you and drop us an email. We're working on some new projects, and new gigs!!! We've also got a few surprises for you this year, so stay tuned!!!
We'd love to say, "Howdy!" Keep checking back as dates will soon be posted and added over the next few weeks, and "Boomer and the Rhythm Rangers" will be heading to a city near you!!!

​2016 Memorable Shows....
​3rd and Lindsley, Nashville, TN
​Strawberry Music Festival, CA
​4th of July Celebration, RPV City Hall
Europa Winery, Temecula, CA
​Portuguese Bend National Horse Show, RHE, CA
2017 CONCERT DATES:
Date Location Time Contact#
May 21 Strawberry Festival 4:30 PM
St. Anthony's
1050 W. 163 rd.
Gardena, CA
June 15
July 4 4th of July 3-5 PM
R.P.V. City Hall
30940 Hawthorn Blvd.
Rancho Palos Verdes, CA
(Coming Soon....)
---