Meet Boomer McLennan!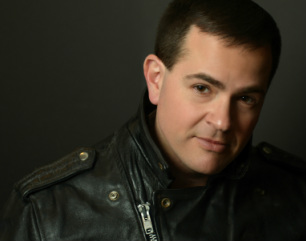 He's been called a cowboy "from the heart." This kindhearted, humble "country boy" captivates audiences with his heart-wrenching delivery of fresh country tunes. He lives his songs, and he's not afraid to reveal his heart on stage so you can live them too.

Early on, Boomer had a natural affinity for music. He started tinkering with the guitar at age eight, and by twelve, had moved on to duplicating his favorite songs. By the time high school rolled around, he was playing weddings and special engagements. Although he had been singing in church since his early days in Sunday school, Boomer got his first real taste of singing in college, when he was asked to lead a musical group for a campus club. He then went on to perform in numerous concerts and make guest appearances on country music video programs. Buoyed by positive reviews, he decided to pursue his dream of a career in country music.

While working on a cattle ranch, Boomer would sing around the campfire at night to keep his music alive. He later formed a "country trio" which took second place in a state music competition. Throughout this time he committed himself to writing songs, heartfelt country songs. "I've always loved songs that tell the story of real life, songs that reveal the heart," he explains, citing George Strait, Garth Brooks, Johnny Cash, and Paul Overstreet as just a few of his influences. With a saddlebag of songs and dreams, Boomer began to travel extensively, singing in some of country music's most respected places including: The Palace and the Opryland Hotel in Nashville, Country Thunder USA, Country Star-Hollywood, The Crazyhorse, The Palomino, Spanish Springs Ranch, the Ritz-Carlton in Kansas City, and on the nationally syndicated radio show "Boot Scootin' Partying Nights." In the past two years, Boomer has been recognized with numerous awards including Nashville's Golden Music Awards "Male Rising Star," The Online Country Association's "Rising Star" and "Best Web Site," as well as Orange County's "Best Out of County" award. He has also opened for such notable acts as Alan Jackson, George Jones, Don Williams, Chris LeDoux, Sawyer Brown, Lee Greenwood, Billy Dean, Tracy Lawrence, Rascal Flatts, Ty Herndon, John Berry, and many others. He has also garnered numerous licensing agreements for his original songs and had a song picked up by NBC television for national syndication! From California to England...France to Scotland, he has toured extensively garnering numerous awards, but more importantly, making fans and friends wherever he goes.

Boomer can stretch the boundary of traditional country music, then bring you back in with an emotionally intense ballad. All in all, it's the heart and soul of the music that matters. When BOOMER McLENNAN pours out his soul in song, people listen. 'I sing from my heart. It's all I've got It's all that I know to do:' he says. Anyone who has heard his passionate delivery would agree.


---